Posted on 5 January 2022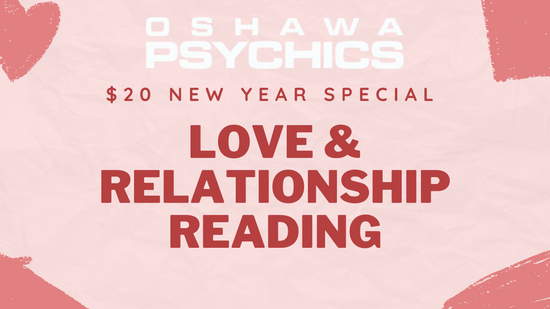 Happy New Year!
To kick off 2022 we are providing Love & Relationship Readings for only $20!
Love and relationship readings look into the mind of your lover, reveals the future of the relationship and also reads all life matters. Reunite broken relationships, rebuild love or help make your love stronger.
Oshawa Psychics comes with many expertise within the spiritual world. When dealing with the matters of the heart. Come in for heartwarming advice and recommendations that we can offer you.
Book your reading today!
905-447-8762