Posted on 20 March 2023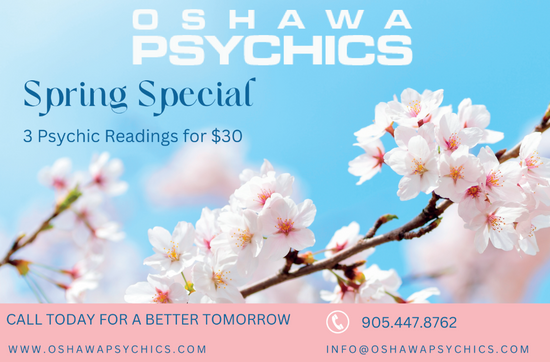 Spring is a time of renewal, growth, and new beginnings. What better way to embrace the season than by getting a psychic reading? We can offer you insights and guidance on love, career, relationships, and more. With a renewed sense of clarity and direction, you can make the most of the opportunities that come your way.
For a limited time, we're offering a Spring Special: Get three psychic readings for only $30. Don't miss out on this opportunity to gain a fresh perspective on your life. Book your appointment now and let the renewal begin!
Call today to book your appointment.
905 447 8762